Microsoft Changes Nonprofit Licensing and Eligibility
Microsoft is dramatically changing the licensing models for its nonprofit donation program next April. The changes will affect the Windows Operating System, Office desktop apps (including Word, Excel, PowerPoint, and Outlook), and certain server-based software, resulting in higher costs. Impacted nonprofits should plan now for changes to their 2022 budgets.
Because licensing changes can be overlooked or confusing, in this post we'll try to explain what you need to know.
About the Open License Program for Nonprofits
Since 1998, Microsoft has been offering donated and discounted software to nonprofits through various channels, including TechSoup and channel partners. As technology and business conditions change, Microsoft changes the program accordingly.

These latest changes are being made in conjunction with Microsoft's global Cloud First Grant Program, which aims to move all nonprofit computing environments to the cloud. The goal is to ensure that nonprofits of every size around the world have access to the world-class cloud technology they need to better meet their missions.
An Important Change To Microsoft Eligibility Guidelines
In addition to the pricing changes, Microsoft recently began requiring nonprofits to use a minimum of 85 percent of granted licenses to remain compliant with its updated guidelines. This means licenses must be assigned to active users.
Microsoft is actively auditing nonprofit tenants and contacting organizations that are not in compliance. To remain above this threshold, your nonprofit must start using any inactive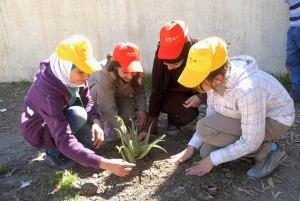 licenses or unassign them. In addition, licenses donated through the program should only be assigned to paid staff—Microsoft provides discounted Office 365 F licenses that can be assigned to volunteers.
(See our recent blog post, Are You Compliant with Microsoft's New Donation Program Requirements?, for more information.)
Experienced Cloud Licensing Leaders
When Microsoft first introduced its cloud platform in 2010, Tech Impact was an early adopter. We helped hundreds of nonprofits take advantage of the free E2 licensing to make the shift to the cloud.

Since then, Microsoft has made significant additions and improvements, resulting in a best-in-class global platform. In 2017, the program shifted from Microsoft Philanthropies to its Technology for Social Impact (TSI) group, which is focused on working with nonprofits to help them meet their missions and increase the social impact of their services through cloud computing.

Changes to the program are difficult to communicate and easy to misunderstand. Our team at Tech Impact is ready to support your organization through these changes to ensure not only that your nonprofit remains in compliance but that you are taking full advantage of the best technology available to help accelerate your mission-related work. We also provide other valuable tech planning resources at low or no-cost in our Technology Learning Center.

Schedule a call today to review what action you need to take before the changes are implemented and view this list of the various licenses Microsoft offers for productivity and Enterprise Mobility + Security platforms to nonprofits.