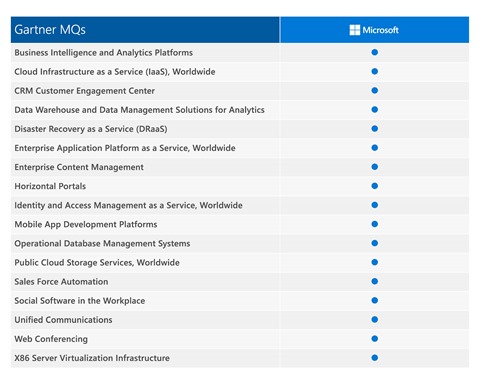 Nonprofits no longer have to ask whether the cloud is a viable technology solution. Cloud services and technology adoptions are now the most cost-effective and sustainable IT solutions for nonprofits.
Gartner has named Microsoft a leader in its Magic Quadrant for Cloud Infrastructure as a Service Worldwide for the third year in a row based on completeness of their vision and ability to execute.
According to Gartner "We see the natural path to enterprise cloud adoption (referring to computing residing behind a firewall that delivers software, infrastructure and platform services to an enterprise.)
Starting with software services like email and collaboration, then moving to infrastructure for storage, computing and networking and finally embracing platform services to transform business agility and customer engagements. In this journey to adopt the cloud, nonprofits are looking for a vendor who understands and leads in meeting the broad spectrum of their cloud needs."
Tech Impact is an Microsoft Office 365 Cloud Champion Partner with over 40,000 users on-board, and named a top 3% Microsoft implementer.
Register for a free demo on September 15 at 2PM EDT. Our experts will demonstrate the capabilities of this best-in-class cloud solution in this one-hour demo webinar.
Read the full article at: azure.microsoft.com